And that's a wrap!

After a wild week of presentations, panel discussions, and plain ol' partying, we're still sifting through impressions of our first-ever Ataccama UnConvention!

But what is an UnConvention? A new hybrid all-staff format we've come up with, connecting all our colleagues around the world through streamed sessions, local get-togethers, parties… to make a long story short, let's flip through the photo album and see, shall we?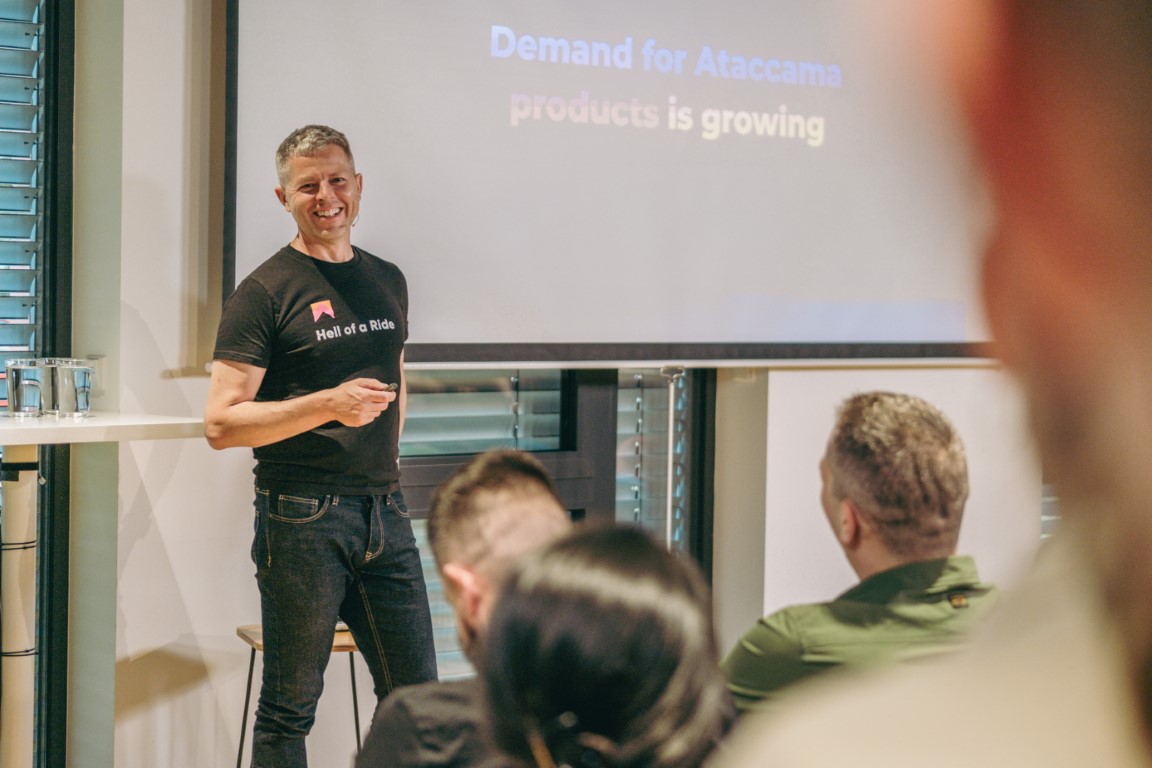 We kicked things off with our CEO Michal Klaus, who took us through all the successes and challenging fun we had in the past year - organizing the Data People summit in Boston, landing on the Gartner Magic Quadrant again, getting listed on the Azure marketplace…There was a lot to go through, and a lot to celebrate.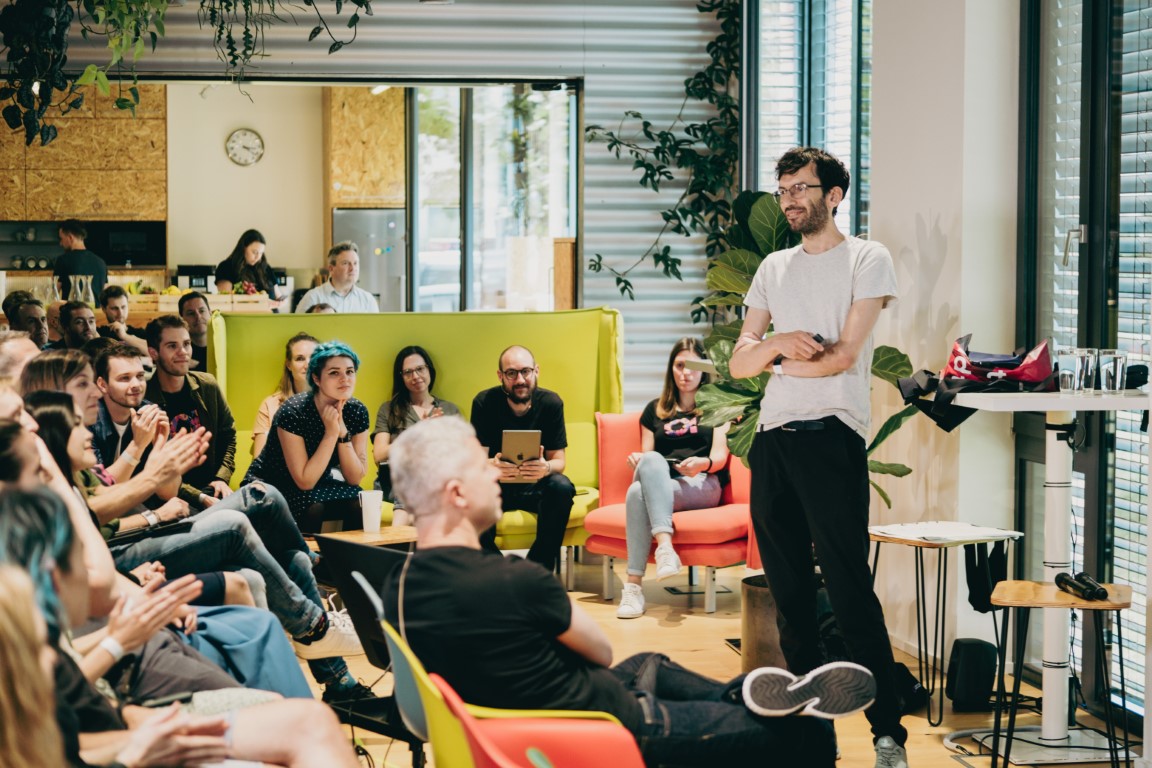 No time to waste - our CTO, Roman Kucera, took the stage right afterwards to announce the winners of our recently-held GenAi Hackathon! In brief, the weekend prior to the UnConvention, we split up into 10 teams to bust open ChatGPT and dream up new ways to level up our platform with the power of AI. The winning team's solution was - wouldn't you like to know? ;) Guess you'll need to stay tuned and see for yourself soon!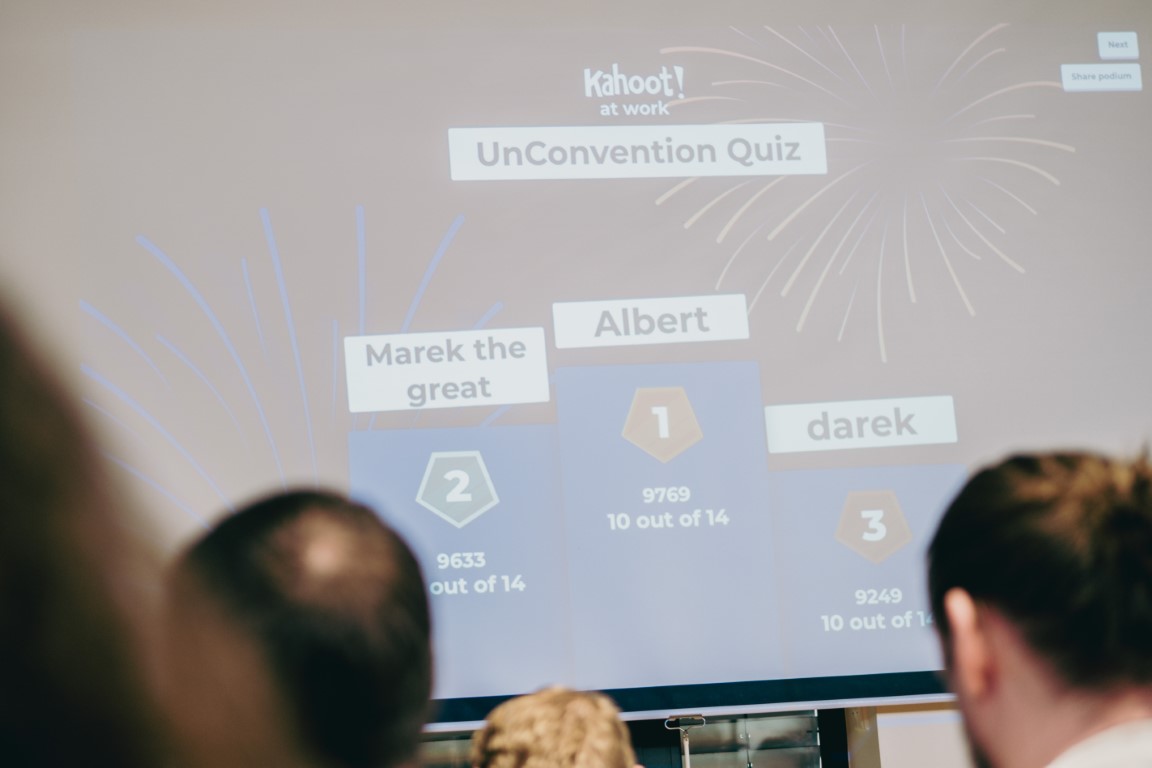 And then, time to test our knowledge! Our quizzes are slowly becoming a tradition, and this time we made sure to make it proper challenging fun! We took our colleagues through curious facts, events of yesteryear, and even some interesting tidbits about our employees that few people have heard of…did you know one of our co-workers is related to Hillary Clinton? It's true!

Oh, and congratulations to our VP of Product Experience, Albert Zikmund, for the win!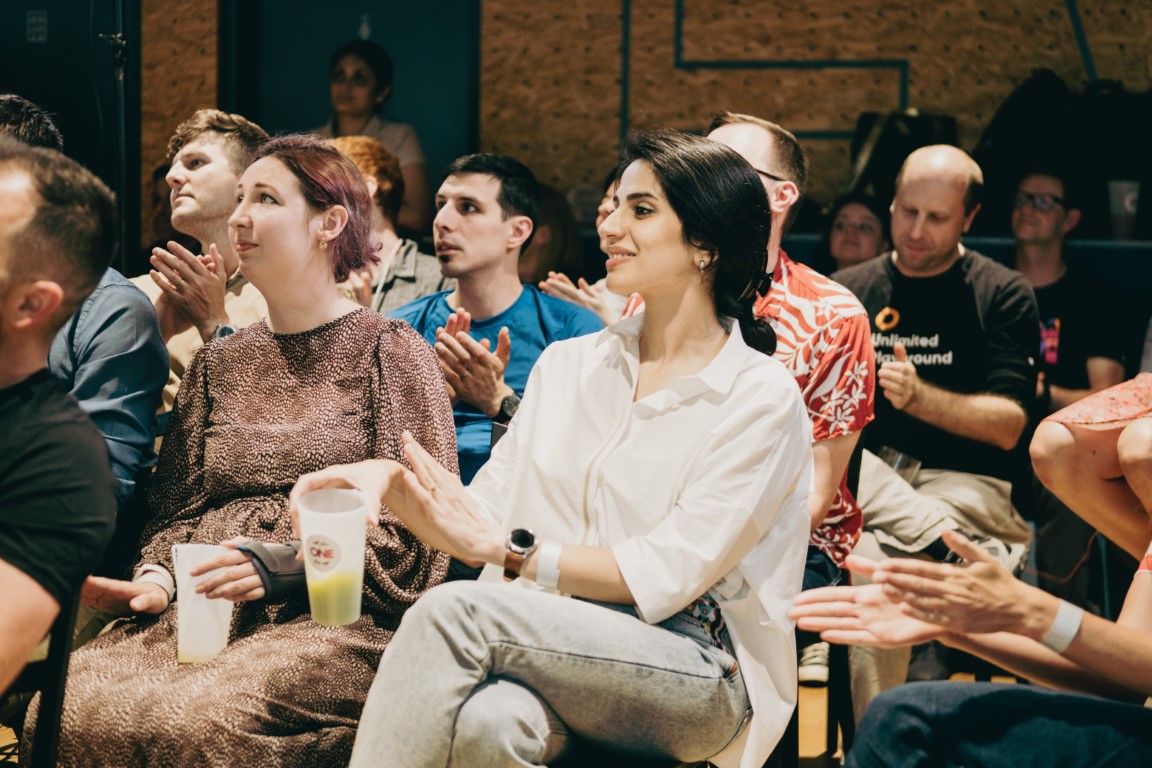 Next up, we welcomed some special client guests to tell us about their experience with using Ataccama in their everyday work. We'd like to extend a big Thank You to our customers for joining us and sharing such wonderful words about the work that we do and the problems we help solve. Thanks, folks!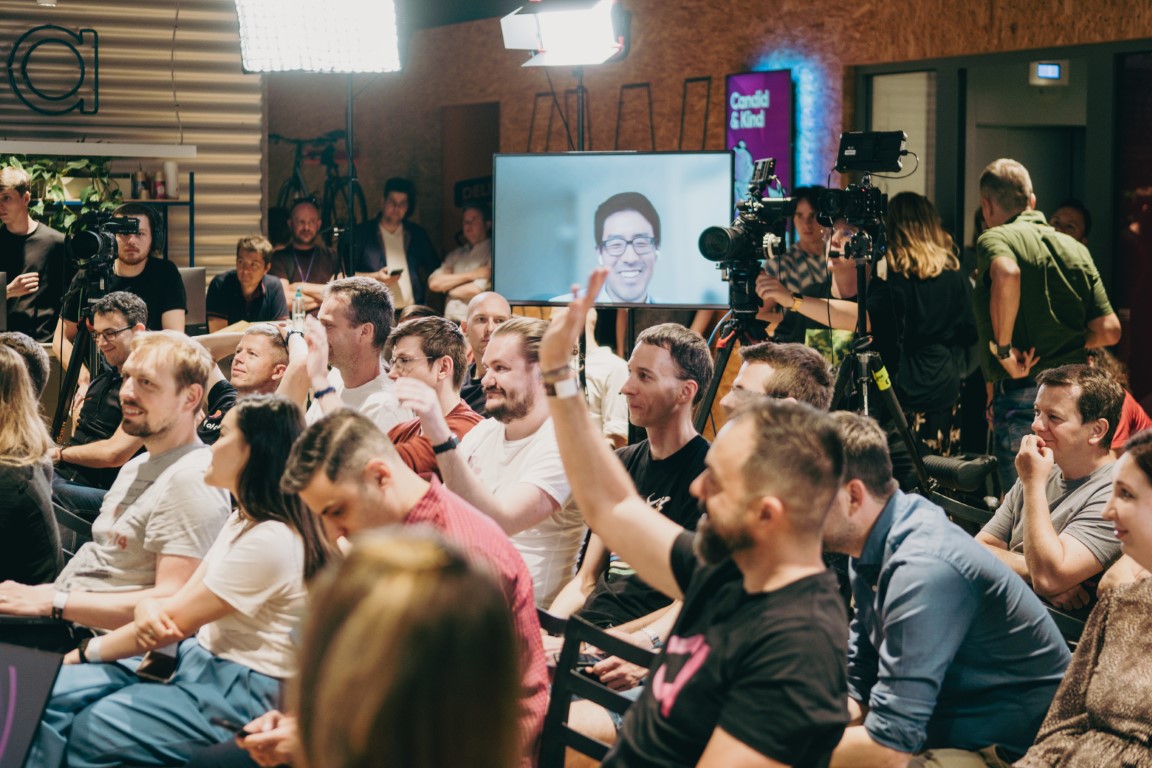 Our last guest for the evening was David Choi, Vice President of Private Equity at Bain Capital, who joined to tell us about the financial outlook of tomorrow, and project macroeconomic trends to help us align our strategy better for the future. Onward and upward!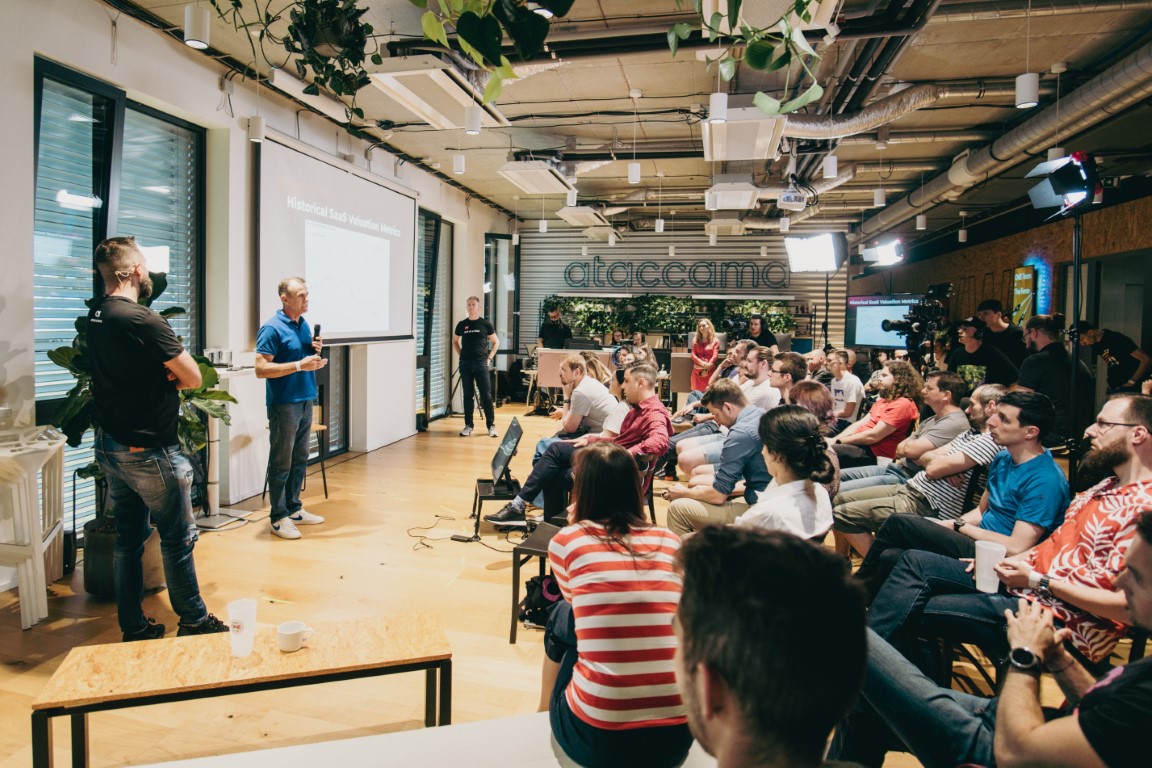 The conference section of the event finished with a speech from our CEO Michal Klaus, CPTO Martin Zahumensky and CFO Grant Hughes detailing our brand-new strategy and long-term growth plan. We then had an open Q&A, where we followed up and picked the brains of our executive team about the vision for Ataccama going forward.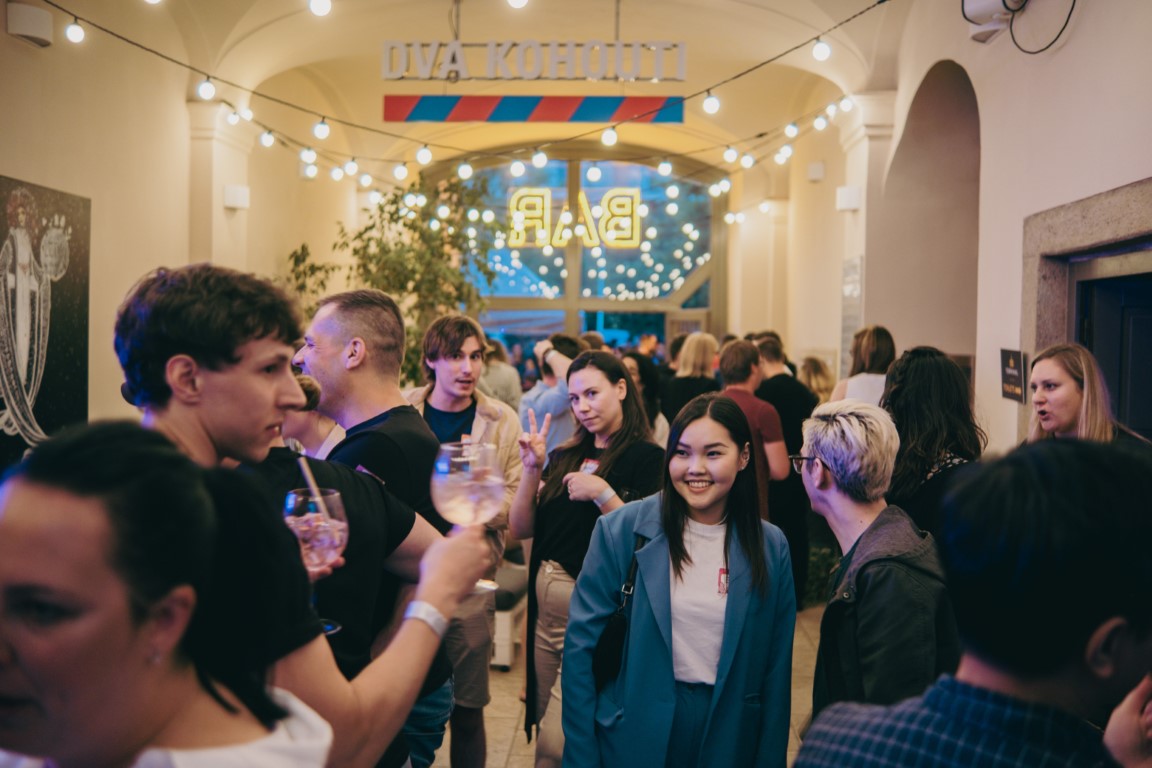 Wrapping up the conference part of the UnConvention, it was time for the Prague office afterparty!

Welcoming everyone with a flute of prosecco, we'd booked part of the courtyard in Prague's famous Dva Kohouti brewery, where we enjoyed some excellent food, their exceptional brews (verified by yours truly!) and kicked back, filled our plates and beer mugs and recapped our impressions of the day.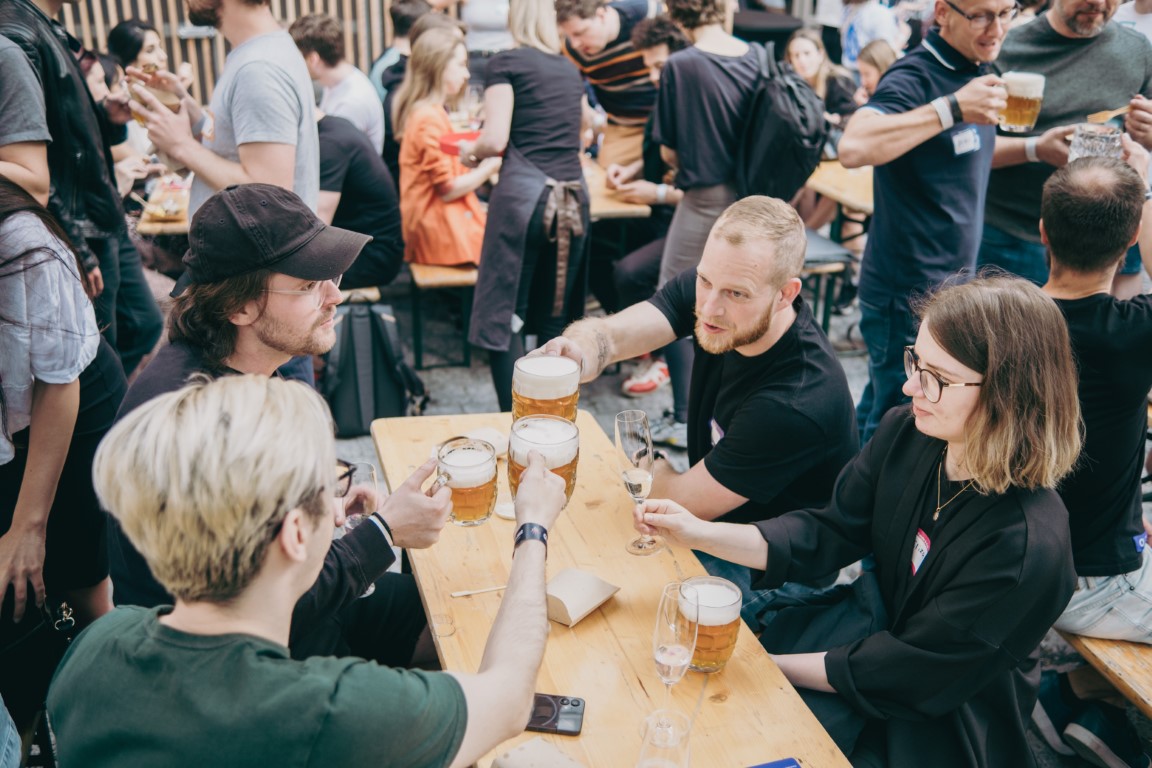 Further down, we had set up a veritable fun dungeon in the basement: a face-painting station, a photo booth, a dance floor (of course!) and what might possibly have been the biggest hit of the night, the laser maze! We had a lot of people channeling their inner Catherine Zeta Jones in Entrapment, with varying degrees of success :)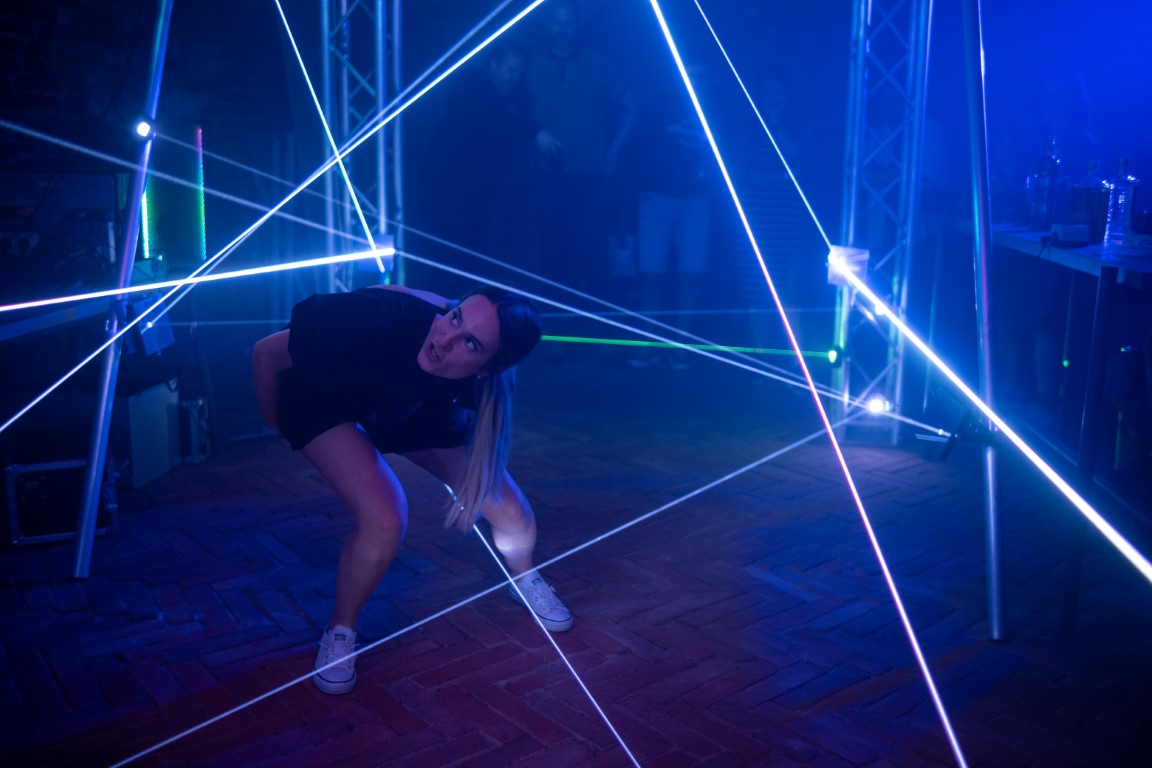 But what was an unmitigated success was the UnConvention itself, as many of our colleagues shared afterwards. We can't wait for photos from all the other offices - the scavenger hunts in London and Toronto, the museum trip in Sofia, the bowling night in Bratislava… hopefully next time we'll all be able to get together in one place, like last year, and make another batch of wonderful memories.
See you next year!
Who knows what we'll dream up by then?