We've already briefly mentioned the Officebusters (Krotitelé kanclů in the original Czech), the community of office managers founded and run by our star, Blanka Zonygova. This time we'd like to take you a bit deeper, and what better guide than Blanka herself?
Blanka's very active on LinkedIn, where she shares wonderful stories about the history and activities of her beloved gang of office "moms and dads". We've tried to preserve as much as we could of her effervescent style in her native Czech, complete with keeping the tons of fun emojis.😉
Without further ado, here's Blanka and the story of her Officebusters!
How the Officebusters came to be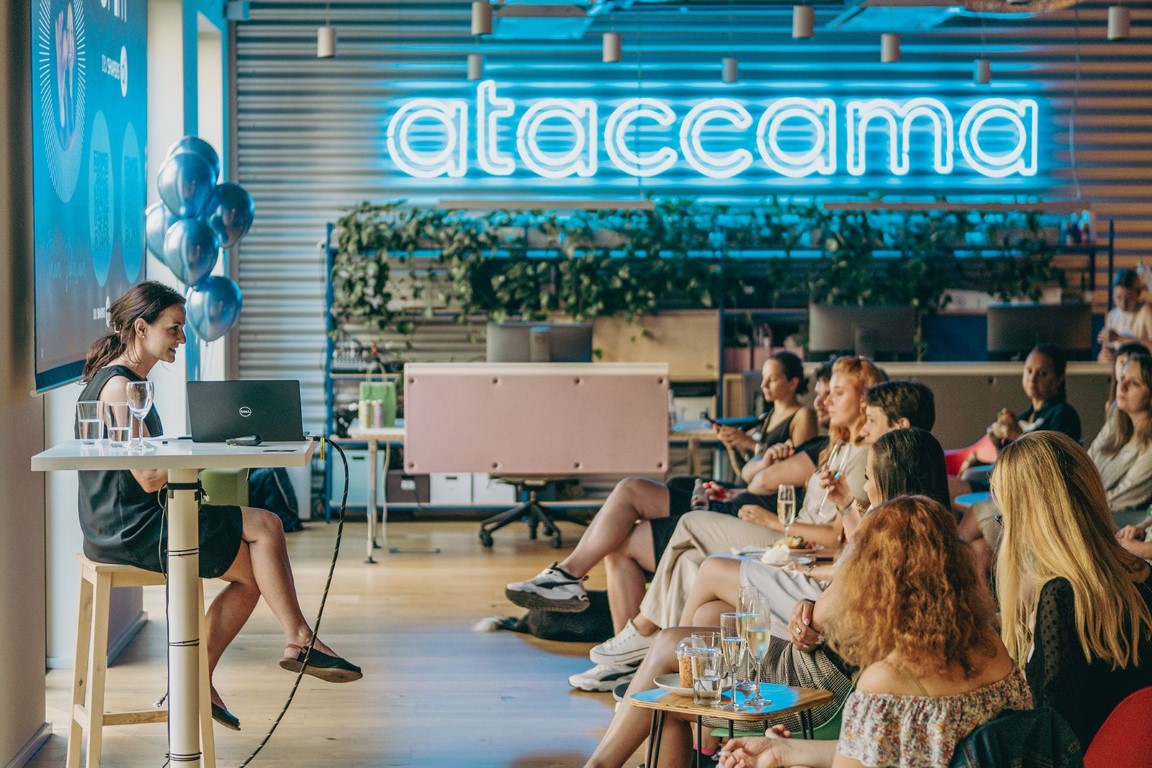 The Officebusters - a community name that's not exactly unknown anymore, at least on LinkedIn and in my social bubble. But how did it all start, and why Officebusters? 📰
I joined Atacama as an office manager expecting that I would be in charge of the office renovation. 👷🏻 I had never managed a project like this before, so I started digging for more info. I looked for office management groups on LinkedIn, Facebook, Meetup... basically, everywhere I could. 🕵🏻‍♀️ I found 2 groups on FB, both of them foreign, and I didn't find anything very useful there. 🤷🏻‍♀️
I also obsesivelly stalked 🔍 other office managers on LinkedIn, even met some IRL, and then asked a few of them if I could tour their newly renovated offices. 🤗 These meetings were invaluable, and aside from a lot of information, I took away the feeling that it's a shame that all of us don't get together and share the experiences and sorrows and joys that our work brings on a daily basis. 😢
And so, after much contemplation and hesitation, I approached my colleague Veronika Süssová in April of last year with the idea that "I think I want to start a community of office managers". 🫣 I wasn't sure at all, I had no idea where to start, didn't know if I was up to it, or what I should actually do, but Verča pushed me forward. She arranged a meeting with Anička Rybáčková, admin of Prague's branch of the "suHR" community, who imparted plenty of valuable wisdom. Verča herself provided me with a lot of information. She helped me to create the LI group, guided me on how it could and should look like – and how it really shouldn't. 🙂
Coming up with a name for the community turned out to be the most difficult task. 🤯 I puzzled over it for a few days, came up with all possible and impossible ideas and finally came up with Officebusters. Because that's exactly how it is, every day we try to bust problems and solve situations in the office. 💪🏻 And yes, I was inspired by Ghostbusters. 👻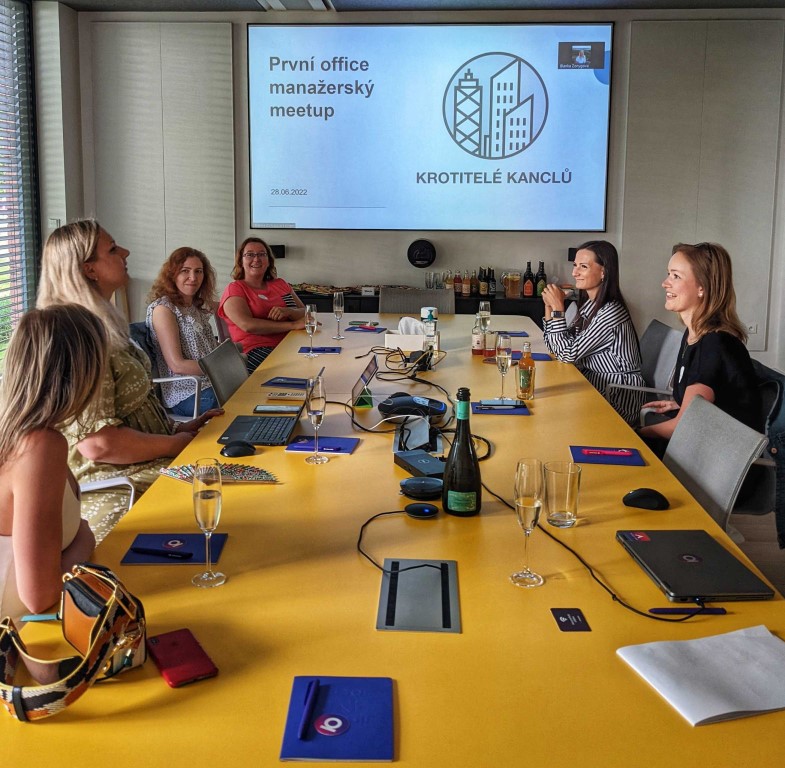 Verča enlisted our designers to create a logo for the group, and then when my newly gathered contacts gave the nod for a group meeting, she helped me organize it. 🥂
The Officebusters would never have come about without the support I had and have in Atacama, and most importantly, as is probably clear to everyone by now, without Veronika Süssova. ♥️ Thank you not only from myself, but from all current and future members of our community. 🙏🏻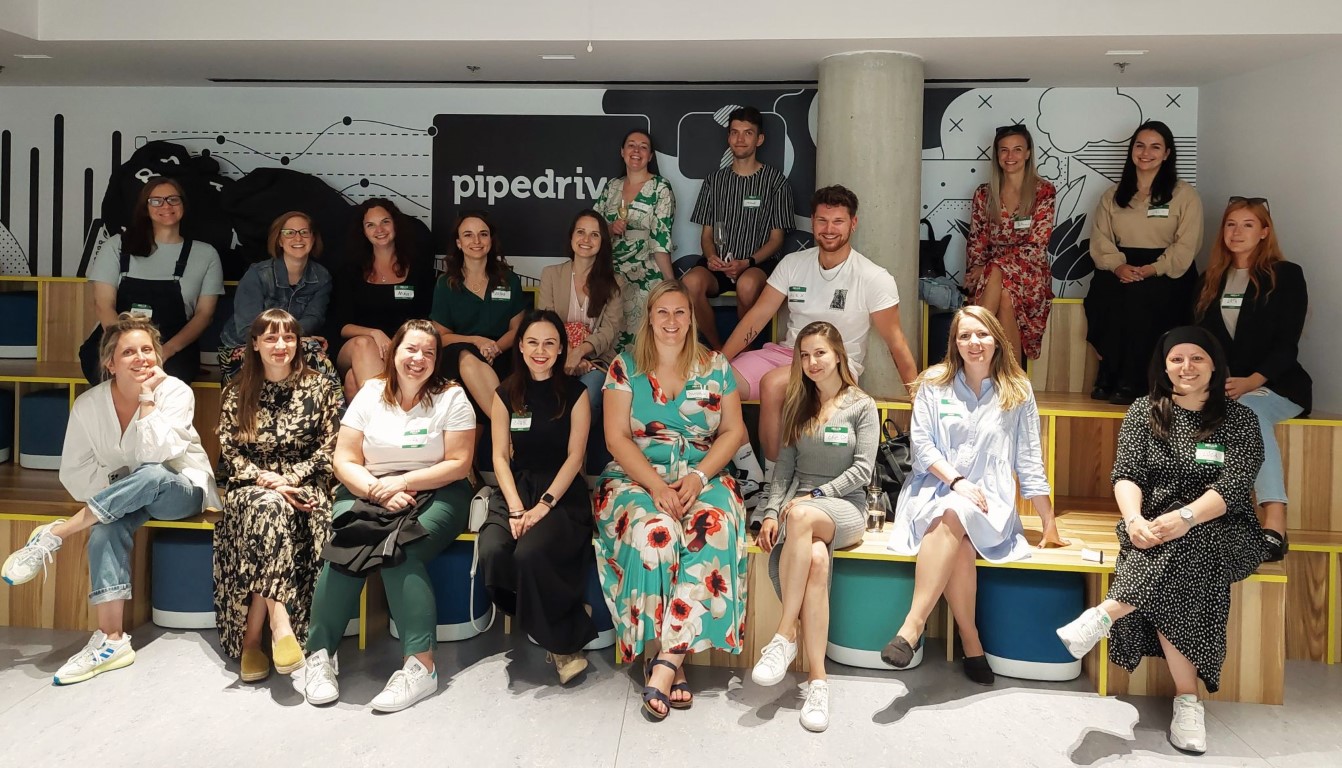 The Officebusters are helping 🤗
Sure, the community helps all office managers feel less alone and have someone to turn to with questions, problems and everyday office situations. 🫂 But this time we rolled up our sleeves and put our hands to work, literally 💪🏻, and helped a good cause. 💞
Pet Heroes are building a center for disabled, abused, and sick animals in need in Czechia's Hrabří u Sedlčan. 🐾 Our first Officebusters offsite was held there and we spent the whole Friday doing physical work, away from our desks and keyboards.🔨 It was challenging but refreshing at the same time, and the feeling of accomplishment was definitely worth it. 🍀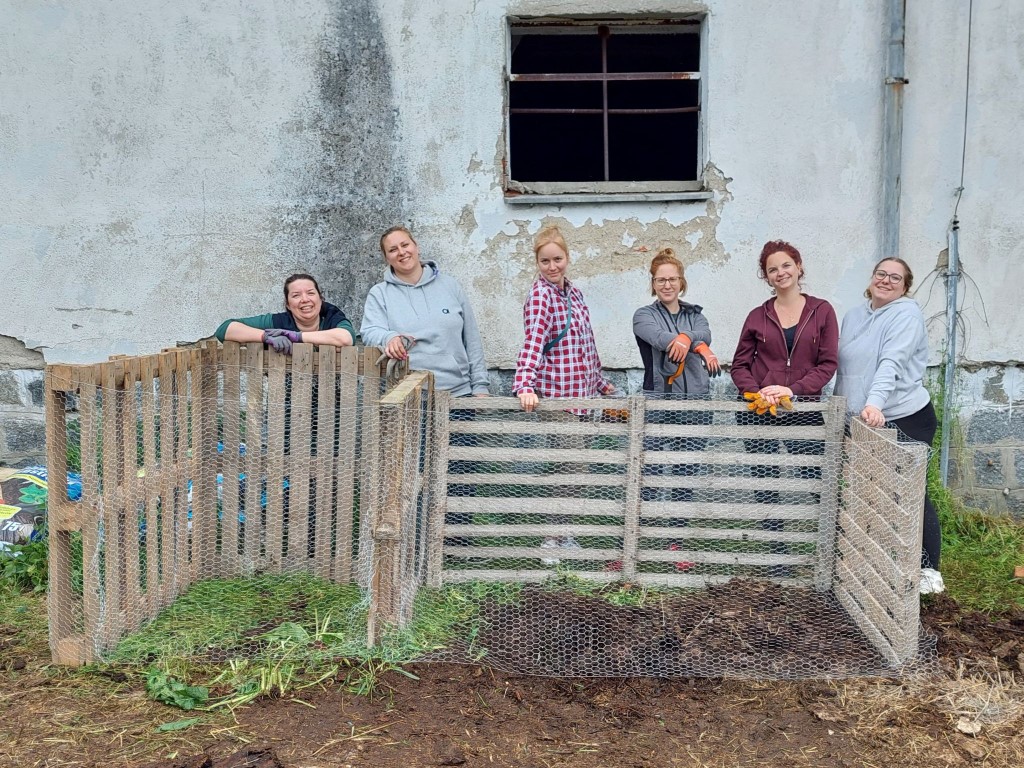 A big thank you goes to Nikola Milchová for organizing and connecting us with the energetic head of Pet Heroes, Nikol Buresová. Nikol and her team still have a huge amount of work to do in Hrabří, and any help is welcome. 🐕 If you would like to organize a novel teambuilding for your colleagues and do good at the same time, there is definitely room here. 😉
Officebusters on the topic of ESG 🌱
We've all seen those three letters somewhere – some of us have an idea of what they represent, others already have an ESG strategy and goals, and a lot of people don't even know what they mean. Sooner or later, however, all companies will deal with responsibility and sustainability, and it is very likely that the solution will fall, like a lot of things that no one has to do
on the Office Manager(s). 🐙 Savills Czech Republic treated us like royalty, but also Barbora Jansova prepared a presentation on the above mentioned topic and answered plenty of questions. 🗣️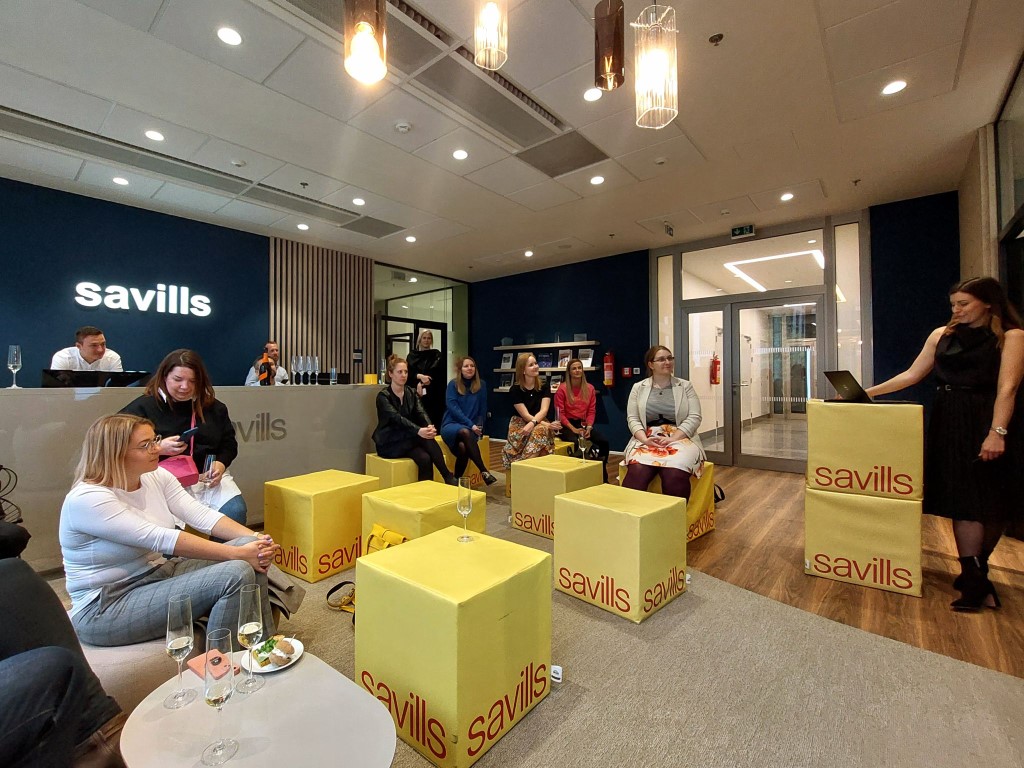 The Officebusters have been tearing up LinkedIn for the past weeks 📢
Why? Because we just celebrated our first birthday 🎂, because we're growing 📈 and because we deserve the buzz. 🗣️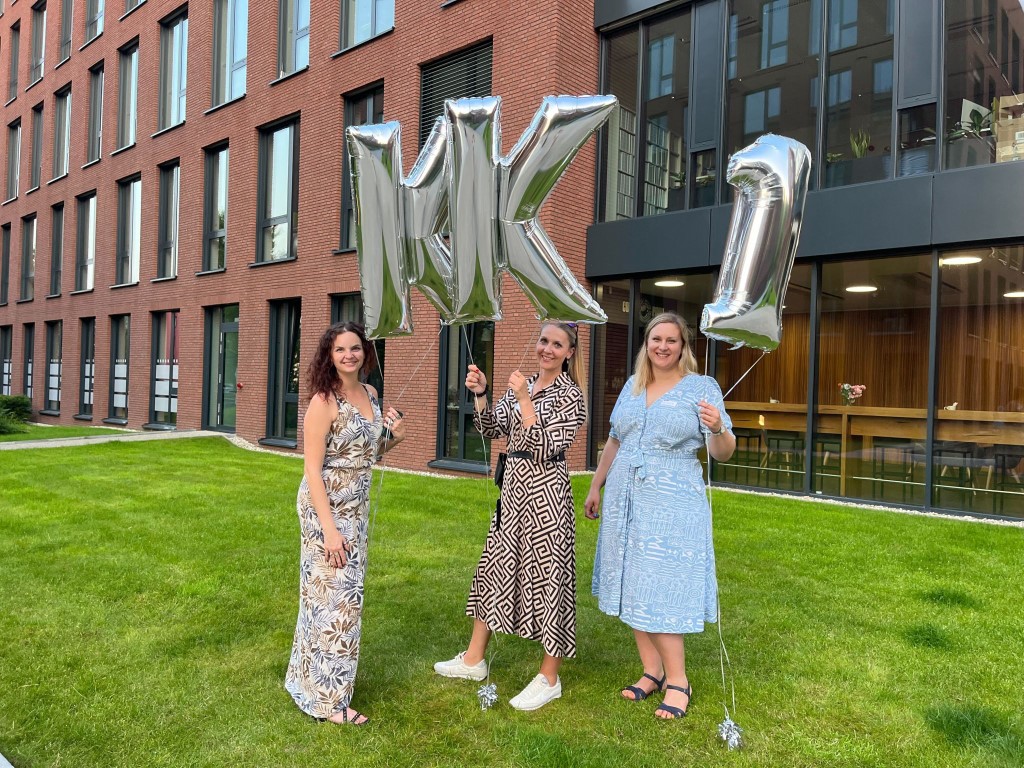 The meetup-slash-celebration took place almost exactly one year - to the day - since our first meetup, and it was a blast. 🥳 Tons of office managers showed up, many of them for the first time, so we kicked off by looking back at the past year together. ⏪ Together with Nikola and Vladislava, we presented the organizational changes and what we are planning for the Office Busting community. 🔮
Marie Němcová showed us how VR VITALIS can be used to treat more than just discomfort from sedentary work. 😎 And many of us could even try this cool trick. Thanks, Marie. 🙏🏻
The absolutely fabulous Jana Tikalova chatted with us about diversity and inclusion 🧑‍🤝‍🧑, these words often get thrown about today, but how many know what they actually mean? She gave us tips on how to promote D&I in companies, and we learned all about what her OPIM can do. Jana, it was great, thank you so much for sharing your professional yet human and reasonable perspective.🙏🏻
The evening was made more enjoyable with a delicious meal 🥗and wine tasting 🍷 by the wonderful Adriana Lejskova.🙏🏻 The most important aspect of the whole event was all the office managers. Whether you feel like 🐙or 🦸🏻‍♀️🦸🏻‍♂️, I am incredibly grateful that you came, had fun, networked and joined us. 😍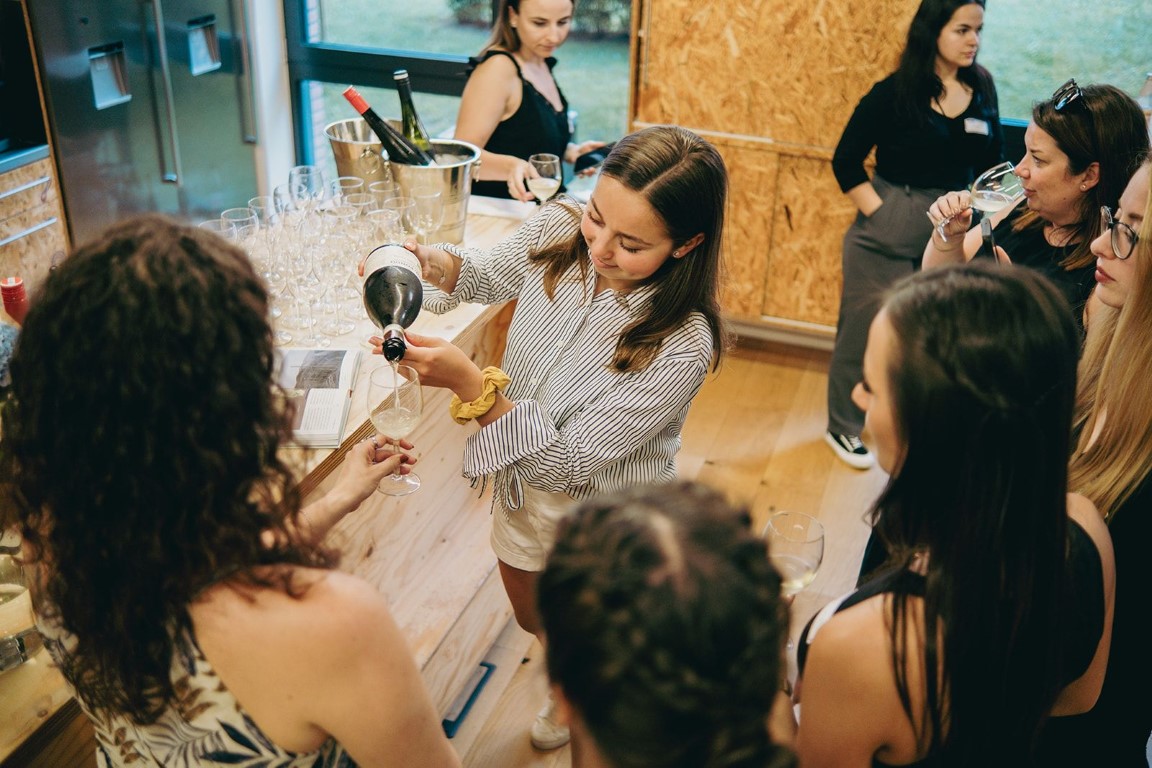 But none of the above could be accomplished if it weren't for a company where "unlimited playground" isn't just an empty slogan. 💭 I am very fortunate to work for Ataccama, which supports its employees, sponsors meaningful activities, and where colleagues help each other.🫂I am proud and grateful.🙏🏻
And a little promo at the end. 🙂 Do you have an office manager in your company who hasn't heard about us yet? Or is that you and you want to join us? Let me know. 📨