EuroPython, initiated in 2002 by the European Python community, stands as the premier Python programming language conference in Europe and ranks among the largest worldwide. Drawing over 1500 attendees from across the globe each year, it is a great opportunity to hear the latest in Python, network, and – if you're like our Mia Bajic – hold some talks!
You remember Mia, right? Always passionate about Python, Mia was front and center at this year's EuroPython holding talks, workshops, and as an organizer of Pyvo – a Python-themed pub get-together.
After cities like Basel, Bilbao, and Dublin, this year's EuroPython was held in gorgeous Prague. Right at the start, Mia was there to open the conference and welcome everyone to the city so close to her heart.
"Standing there on the stage, my heart pounding, I could see all 1200 people looking at me. As I let out my first 'hello everyone', the room erupted in applause and I started to talk about all things that inspire me here - spires, river Vltava, Cubist architecture, arts, fortresses, and literature.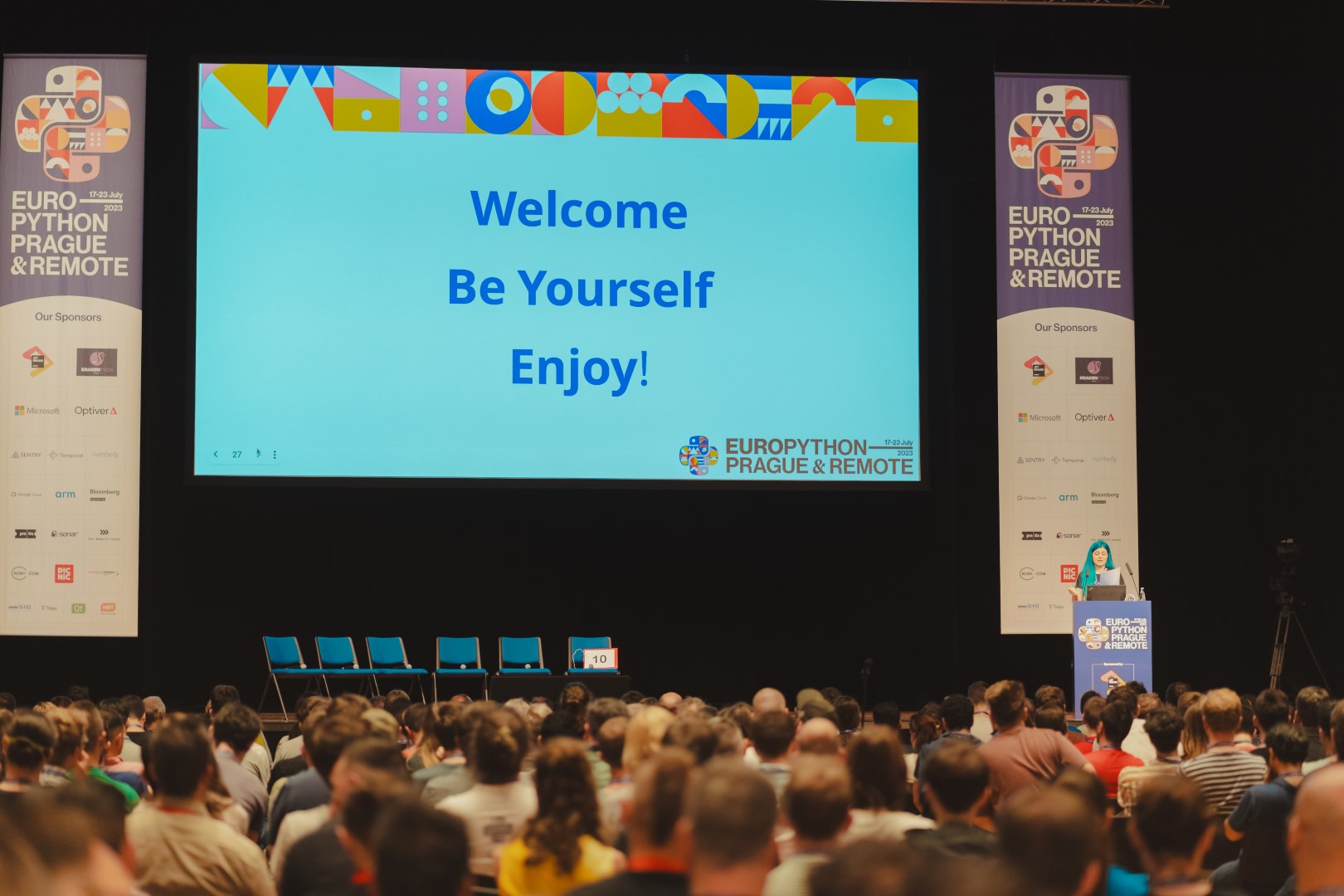 Next, I steered the conversation to the Czech Python community. I talked about all our efforts and all our achievements, due to which our community nowadays is so big and diverse. I'm happy to have an opportunity to represent our community and to tell the world about all the remarkable things people here are doing, just for fostering community spirit.
Finally, it was time to welcome on stage our first keynote speaker, Petr Viktorin. He's the cornerstone of Czech PyLadies, having invested countless hours teaching programming to girls and women and empowering others to teach. It's largely thanks to his efforts that our community is so diverse."
PyLadies is an international women's empowerment & mentorship group that promotes, educates, and advances women in the Python community through outreach, education, conferences, and social gatherings.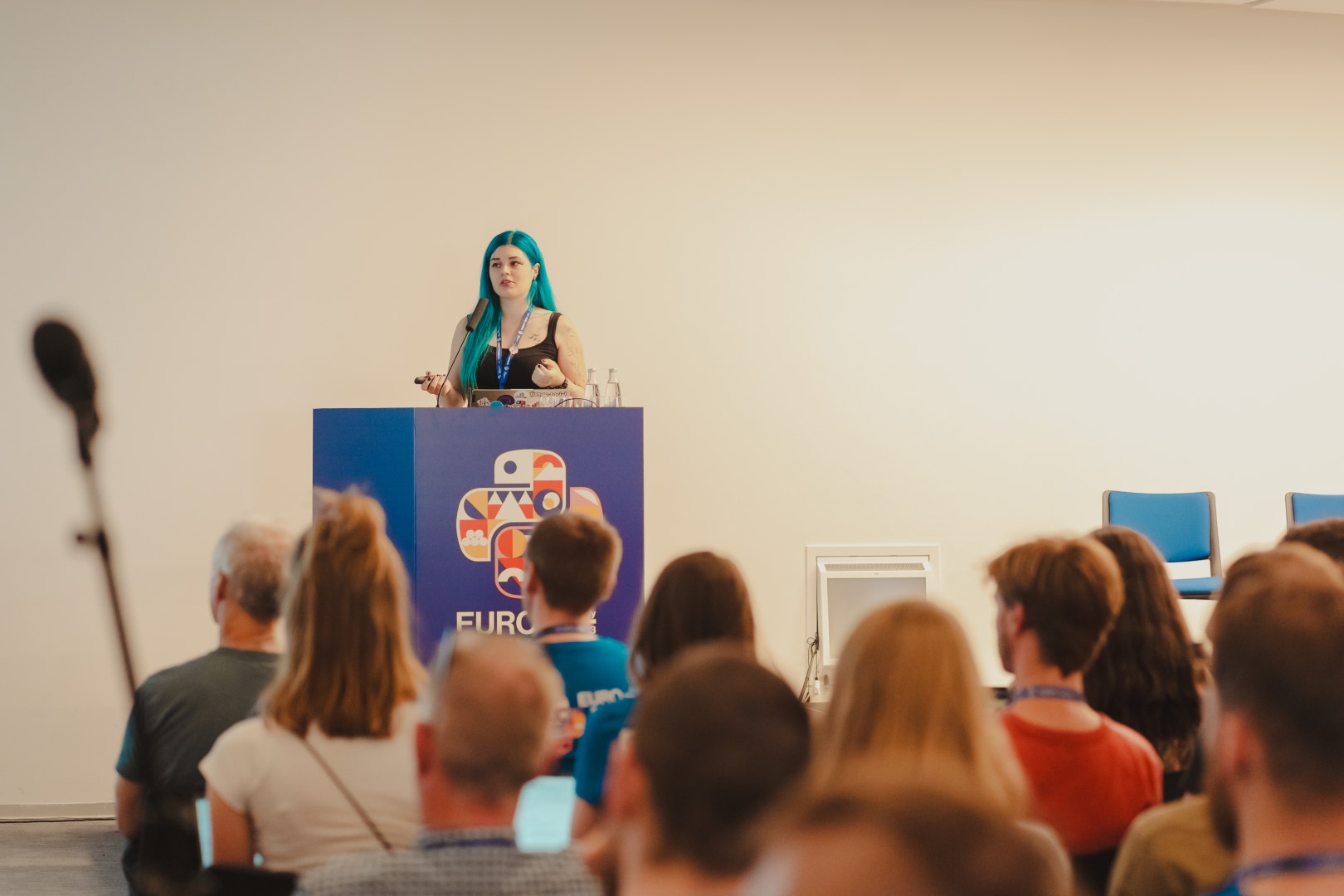 At EuroPython, Mia co-organized a PyLadies workshop where participants could craft their own unique version of the classic Snake video game. A fun and educational hands-on experience, it was designed to teach beginner PyLadies the basics of coding, help them grasp fundamental programming concepts, and show them the satisfaction of making the computer follow your every command.
"We created a one-day beginner workshop for people coming from underrepresented groups, to give them an opportunity to try programming and maybe fall in love with the world of computers."
Of course, Mia was also there to hold a technical talk, this time in the form of a tour of Python's Standard Library where, as she says, she dives into less-known modules that do well-known things and well-known modules that do less-known things.
"My talk focused on the Python standard library. The library is filled with very powerful tools and for me, this was an invaluable opportunity to delve deeper into it. On the whole, it was a great learning experience."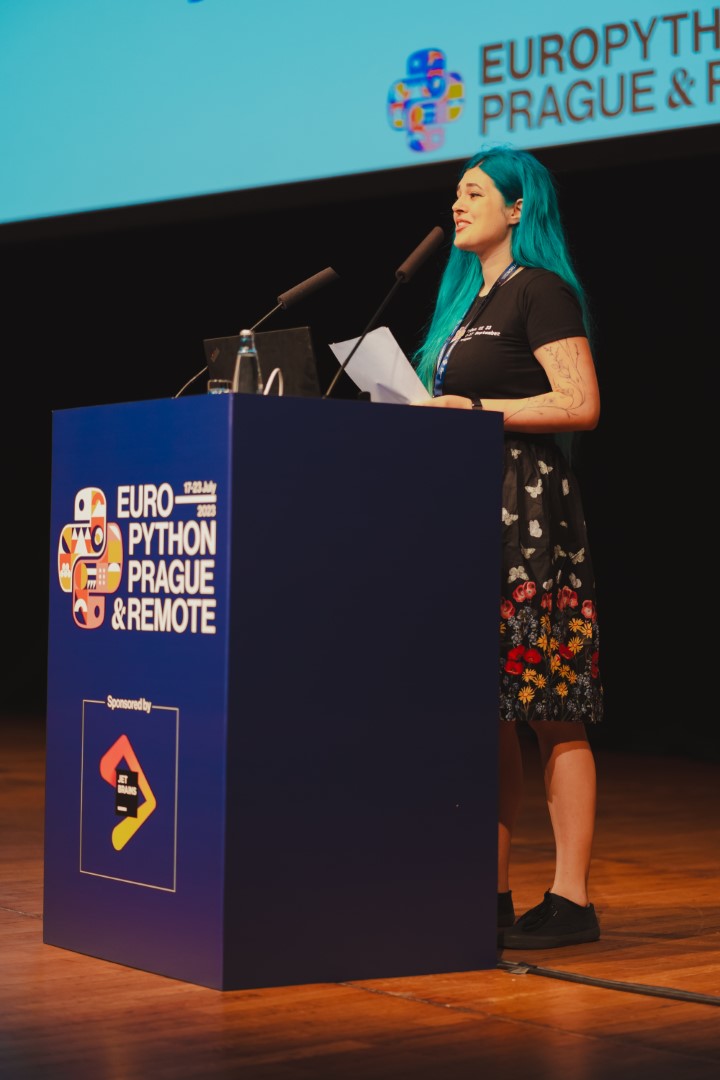 And finally, we get to Pyvo! A Pythonization of the Czech word for "beer", it's a social meetup that's traditionally held over drinks.
"We wanted to give a chance to our local community to mingle with the EuroPython crowd. Given that Pyvo was supposed to be held in the same week as EuroPython, we thought, why not bring the two together for a meetup? We set up this gathering at a beer garden just a ten-minute walk from the conference venue, offering a panoramic view of all of Prague. Our aim was to show off the stunning Prague skyline to our guests, while also giving our local community the chance to meet more people from abroad."
Would you like to be one of them? Get in touch with Mia about Python, Prague, or anything in between, and see you at PyCon in September!