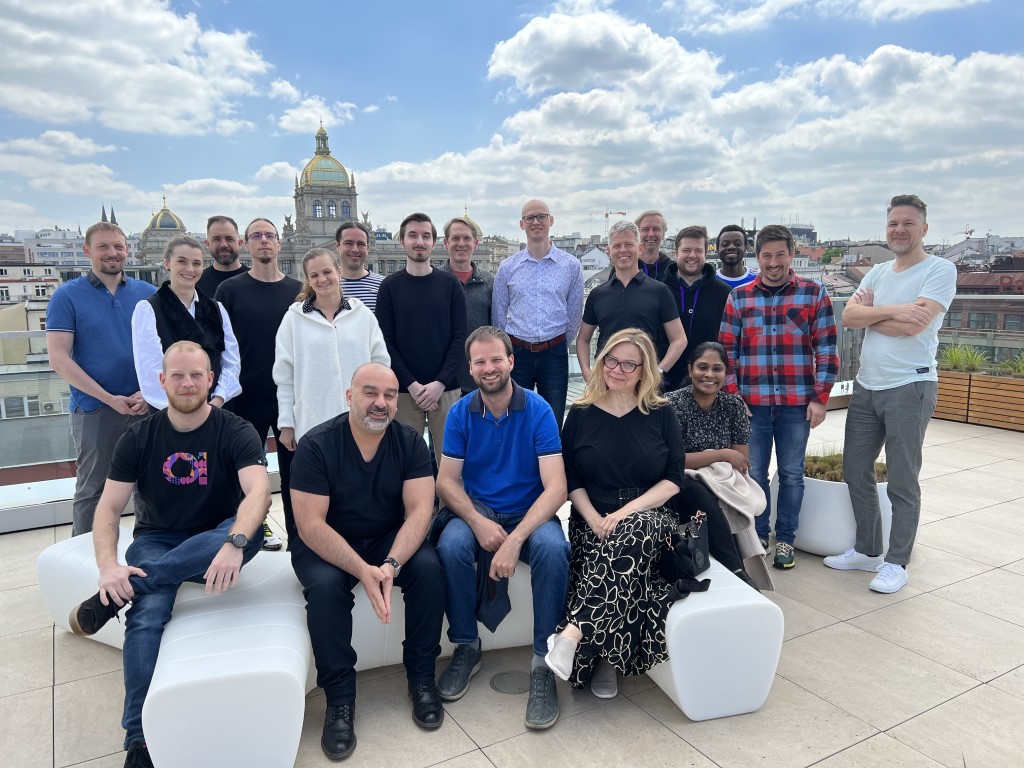 Leading takes patience, wisdom, and kindness. Making a leader takes all that, plus impeccable communication skills and a world of experience. As we've grown and evolved as a company, we've seen the need for true leaders to steer the ship in the right direction, and so we've set out on a mission to give them all the tools they need to navigate the stormy seas between us and new horizons of success.
I stopped worrying and being anxious about so many things. I became more grounded and for the first time accepted the fact that I am a leader, that I do have influence on things and on people. And rightfully so. And I also accepted the responsibility for the decisions I make.
– Irena Poncar, Information Security Officer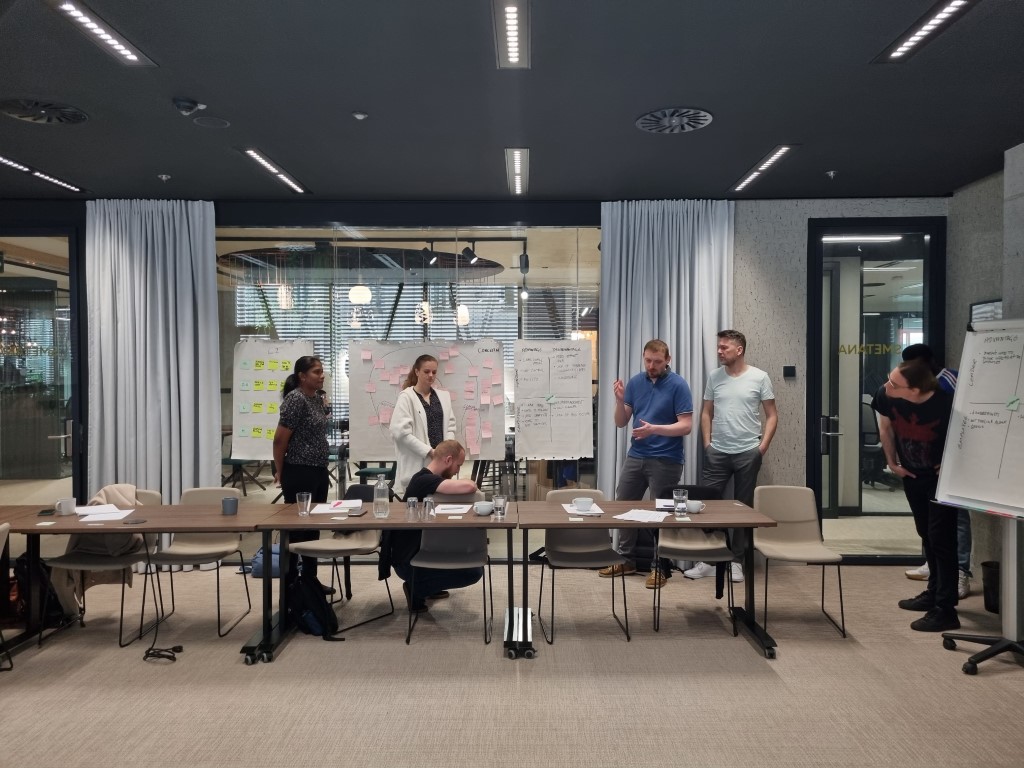 Starting in January, we kicked off a project we call our Global Leadership Academy. We envisioned it as a leadership development boot camp that'll run for six months, splitting up our band of leaders into three groups that concurrently attend the Academy. To help attendees quickly wrap their heads around what we had in mind, we set out six key principles of the program:
Embracing self-study and self-learning

: We believe that learning should be a personal experience.
Getting your hands dirty with practical training sessions

: Theory is great, but it's in the real world where the magic happens.
Testing your limits by applying new knowledge and skills

: Learning is most effective when it's put to the test in real-life scenarios. It's all about turning theory into tangible results.
Engaging with your line manager for active participation

: Your line manager is not just a spectator in this journey. They play a vital role in your development.
Building a vibrant community of leaders: Leadership is not a solitary pursuit. We believe in the power of collaboration and connection.
Tailoring development activities to Ataccama's environment

: We understand that leadership isn't a one-size-fits-all concept. Our program is specifically designed to address the unique challenges of the Ataccama environment, from change management and navigating the VUCA world, to inclusive leadership and performance management.
It sounds cheesy, but in going through the leadership training I found a new community at Ataccama. In some ways it was there the whole time, unutilized or at least under-utilized, right in front of me. But in another sense, the leadership training created something new, something really great, out of this group of leaders that I've already belonged to for some time. Having been through the training together, it feels easier and more natural for me to reach out to someone to talk something through, share an idea, or just ask for another view on what I'm working on.
– JoEllen Koester, VP of Marketing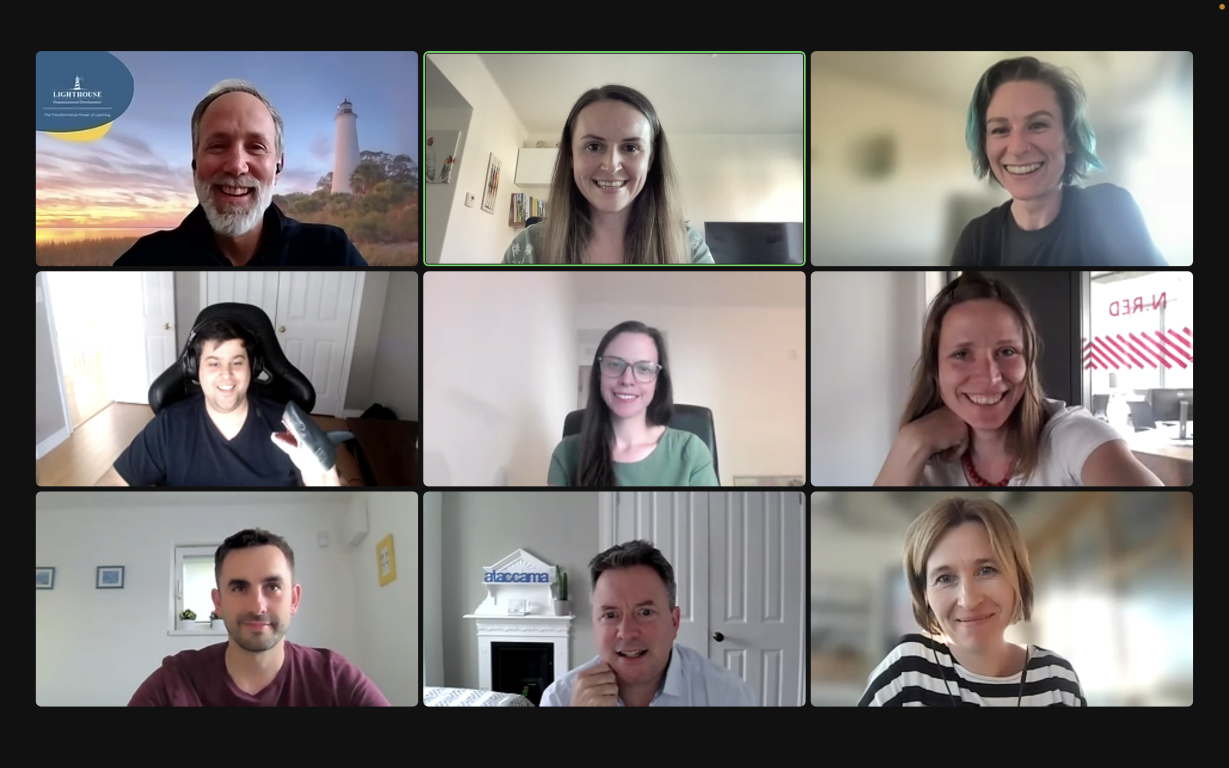 A few words about our methods, and how we apply them to the Academy's five modules of leadership training. Our mentors, Kevin Daly and Tim Bosworth, based the first module on the Neethling Brain Instruments - tools that measure the way leaders like to think, and leverage their thinking style to improve communication, leadership, management, team dynamics, and much more. By understanding and applying their NBI profile, our leaders and managers can effectively explore their strengths and weaknesses and focus on the right things at the right time.
I salute everyone who attended and prioritized becoming a better leader for their time, effort and willingness to get better at their leadership craft and make a difference at Ataccama. They are true role models for the entirety of Ataccama.
– Kevin Daly, Trainer and Managing Partner at Lighthouse Organizational Development
The second module focuses on Situational Leadership, and leverages the insight of the 4 leadership styles: autocratic, democratic, laissez-faire, and transformational. We train our leaders to recognize situational specifics and understand when and where to use alternative styles of management and leadership, leading to improved job satisfaction and morale at all levels.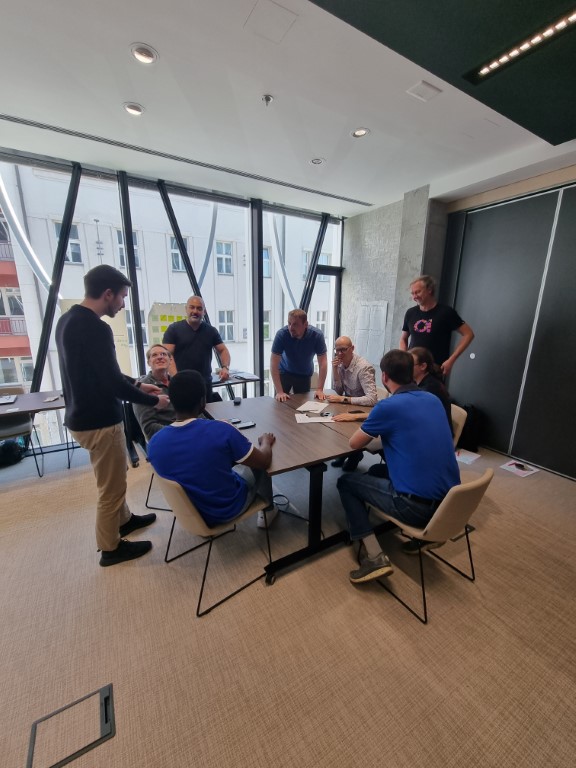 We then come to Negotiating Conflicts, where leaders learn how to see conflict not as an obstacle, but an opportunity. Here, Tim and Kevin teach us how personality and culture lead to clashes between people and ideas, and how to use negotiation effectively to assert, cooperate, and ultimately resolve those conflicts.
Emotions are an integral part of our life, including our work life. We're not robots. So every time there is a need for a change, people's emotions must be taken into consideration and the change must be planned in such a way to allow sufficient time for emotions to escalate and settle down.
– Irena Poncar, Information Security Officer
Our fourth module focuses on leading change in a VUCA world - navigating around Volatile, Uncertain, Complex, or Ambiguous situations. This is the part where leaders learn the differences between change and transition, deepen their understanding of human nature to learn how to analyze and respond to these situations, and dive into models of organizational change to see the benefits of each model.

There are a million and one reasons to be excited about how Ataccama has changed, grown, and developed over the past few years, and even more reasons to be excited about what's to come for us. But transitions aren't always easy for everyone. We had a training module dedicated to that topic, which really opened my eyes to the fact that even though awesome things are ahead, transitions impact everyone differently. I learned quite a few practical, hands-on ways to lead a team through transitions, including how important it is to take care of "endings" before launching exciting, new beginnings.
– JoEllen Koester, VP of Marketing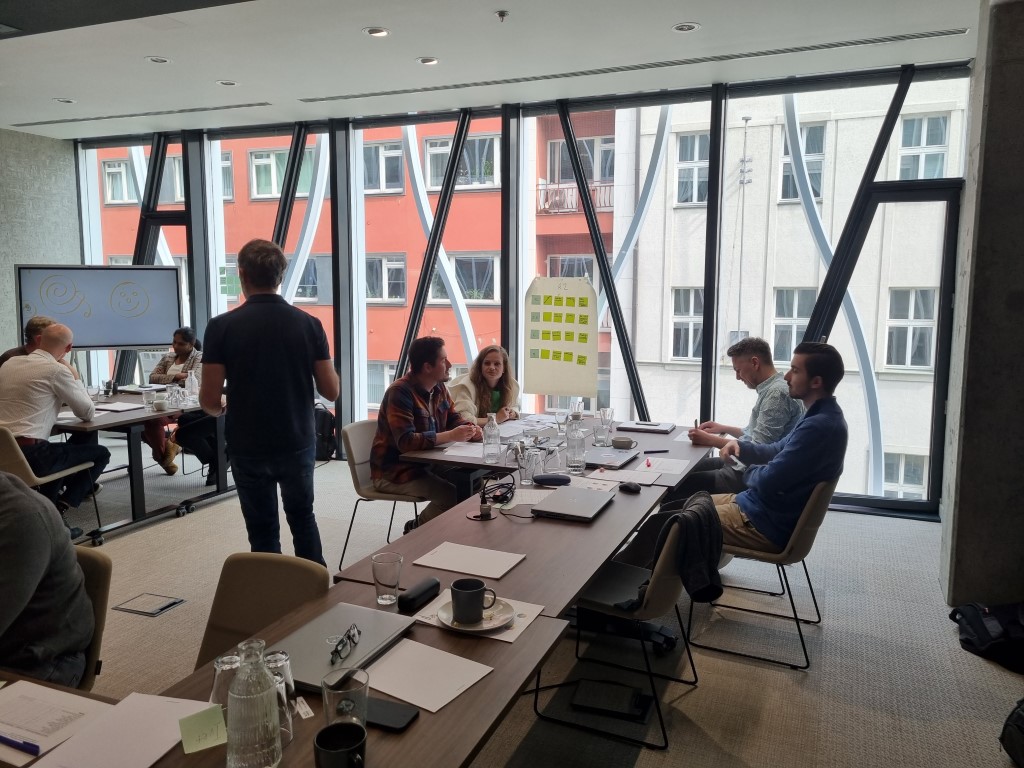 Saving the best for last, we come to module number five: Leading effective hybrid teams. Some of the most important topics are broken down here – building trust among your team members, the power of inclusive leadership, and providing your team with a compelling purpose to motivate them. Our leaders learn when to hold back and when to flex their emotional intelligence, and how to take the team's pulse to analyze the situation and determine how to proceed.

At a time of change for Ataccama, it has been a pleasure to work with all the leaders who role model what Ataccama will become.
– Tim Bosworth, PhD, Trainer and Leadership Development Expert